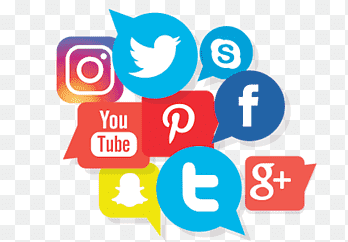 Igwa na ning parallel investigation ang NBI sa nangyaring pambabadil gadan ki depuntong Viga MSWDO Carmel Eubra. Basado soboot ining sa request kan nagkapirang sector tanganing lapagon ang mga personang nasa likod kan makaturutristeng pangyayari.
Nagpapatabang ang PNP maging ang NBI sa identification kan mga salarin nin huli ta nakabonet asin bakong klaradong marhay ang CCTV footages na nakua sa lugar.
Igwa na ning mga lead ang mga otoridad maging ang NBI ang desididong tutukan ang sinabi ng kaso.
Lesson learned sa lado kan mga subdivisions sa banwaan ning Virac. Sa nangyari sa Ocean view, kaipung magtumar aksyon ang mga may sadiri kan subdivision asin mag-organisar ang mga residente tanganing maanticiparan ang sinabi ng mga pangyayari.
Sa lado kan Oceanview, actually, igwa sinda ning gate kuta na, alagad dai ning gwardiya tanganing mapreventaran ang kaparehong mga pangyayari.
************
Mas magayon kung oportunisaran kan lokal na govierno kan catanduanes ang pagkakadeklara sa probinsya komo "Abaca Capital of the Philippines". Ang sinabi ng marka, kung dai sasabayan, masasayang ang espwersus ninda Congressman Bong Teves asin outgoing Congressman Hector Sanchez ,maging sinda senador Cynthia Villar asin iba pang legislators.
Timely, igwa na kita ning Abaca Festival, alagad, ano ang mga dapat tutukan tanganing mas lalo pang sumikat ang probinsya?
Enot, mag-isip kita ning landmark na matatak o mabandera sa happy island sa national scene. Kabale sa mga suggestions ta digdi haloy na iyo ang mga minasunod: Longest rope o fiber na makonektar sa onseng munisipyo, ikaduwa, ang Abaca King asin Abaka Queen. So mga pinakamabilis o matitibay na makahag-ot abaca, particular ang gabat na saindang naproducir sa specific duration kan contest. Kada taon, igwa ning ma-break sa record na ini. Ang defending champion lalabanan kan bagong champion sa elimination every year.
Igwa man ning another suggestion si TESDA Cabugao Admin na simultaneous na paghagot sa onseng munisipyo asin iba pa.
Mas magayon kung magkaigwa ning comprehensive na pag-urulay digdi tanganing maplantsa ning halawig na aldaw para sa record breaking activity na malaag sa Catanduanes sa Gunnies book of world record. Nakua na kan Sorsogon ang pantomina sa Guinnes, dapat dai na maagaw pa sato ang Abaca sa world record..hehe
***********
Kontrobersyal ngonian ang lakdang kan matukaw na Press secretary na si Atty. Trixie Angeles katakod kan suwestyon na tawanan ning accreditation and mga bloggers para sa media coverage kan Malacanyang.
Si Angeles, saro man na blogger asin influencer booth sa mainstream media and social media. Although, masasabi siyang miyembro kan media, alagad, ang pagkakaiba, saro siya sa mga defenders asin promotor ni President-elect Bong Bong Marcos kaining nagtalikod na election.
Para sa kaaraman kan publiko, customary practice kaya sa Malakanyang asin iba pang mga institutions arog kan senado, house of representatives, judiciary asin iba pang opisina na igwa ning press corps. Ang boot sabihon, igwa ning beat assignments ang kada media entity sa sinabi ng mga opisina para sa aro-aldaw na impormasyon bilang trabaho kan media na mag-impormar sa publiko.
Sa lado kan mga bloggers, actually, may similarity man ang saindang mission, to inform the public, alagad, ang pagkakaiba, kadaklan na beses ang feature ninda so inaapod na mga human interest o anuman na gusto nindang topic. Mostly, ang trabaho ninda magpromotir ning personalidad o depende sa kapritsu ninda o nasayunan na tutukan.
Sa personal tang pag-analisar, actually, magayon ang suwestyon na isabay sinda sa accreditation sa Malakanyang, alagad, kaipu ning mga kondisyunes.
Enot, kaipu na maisubject man sinda sa proseso ning registration prior sa accreditation. Magparehistro sinda komo sole proprietorship tanganing magkaigwa ning legal personality. Ibang level na ang babalehan ninda, kung saen igwa ning duties and responsibilities.
Ang mga taga media na iyo ang ga-cover kan day to day business kan mga ahensya, pinag-otorisar kan mga media outlets komo representasyon ninda. Nagkaigwa sinda ning personality nin huli sa otorisasyon kan media entity asin bako para sa sadiring kapritso.
Kung ang mga bloggers na ini tatawanan ning oportunidad, dapat dai ning special treatment. Kung mairerehistro sinda sa DTI, BIR asin iba pang regulatory bodies, magkakaigwa ning sense of responsibility. Laen pa digdi ang gaganaron kan govierno sa paagui kan regulatory fees in the exercise of police power of the state asin sa lado kan taxation.
Sa masunod na 19th Congress, mas magayon kung maipapasar na ang regulasyon sa social media tanganing maibitaran ang malawakan na fake news asin massive disinformation.
Totoo, igwa kita ning freedom of expression, alagad, dapat igwa ning sense of responsibility tanganing marespeto ang interes kan kada saro. Sa paagui kan mga social media entity platforms dapat maregulate ang pagrehistro ning mga accounts para maiwasan ang mga fake accounts na libreng minaderuta sa mga individual. Dai sindang mga takot sa manratak nin huli ta nagtatago sinda sa saya kan social media.
Dapat mapromitor ang responsible social media enthusiasts.
**********
(FB EYE/FERDIE BRIZO/WEEKLY COLUMN@BICOLPERYODIKO)