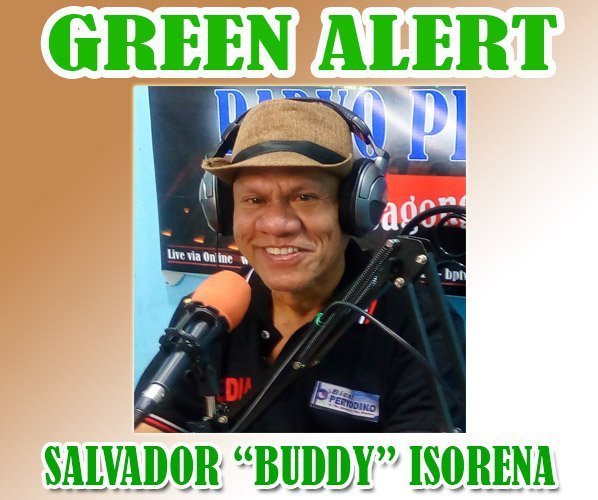 The challenge posed by beating deadlines and dearth of latest updates really exerts pressure on print and journalist like a senior citizen like me.
For one, due to time constraints, only 4 VMs from Catanduanes were mentioned in our news which turned out to be initial results. Relying on the data posted in the internet, I assumed and took the breaking news hook, line and sinker that only four VMs in Catanduanes attended the recently concluded organizational meeting/election on September 30 at The Marioni Hotel, Legazpi City.
I mentioned that only VMs Roy P. Regalado, Eric T. Rodriguez, Noel S. Morales Nd and Juan A. Velchez Jr. and hastily commented that the other 7 VMs didn't attend the regional confab. H
However, during our interview with VM Regalado recently he clarified that ten actually attended said regional event with only one unable to attend due other pressing concern. Anyway, to my relief I was able to make amends when I included 17 VMs elected as regional board of directors (BODs) successfully conducted under the able leadership of
Atty. Arnaldo E. Escobar Jr. CESO V, Regional Director, DILG, Bicol Region and secretariat composed of Hon. Maria Velitario-Hao, Interim President, VMLP, Region 5, HON. Dean Anthony Domalanta, Interim President, VMLP, National and Hon. Bernard C. Dela Cruz, Auditor, VMLP, NCR.
Prior to the organizational meeting, the following resource persons discussed on the following topics: Dra. Marylendra "Meth" A. Penetrante–"Nurturing Mental Health in a Workshop Environment in the Pandemic " and Atty. Romeo Benitez –" Legal Legislation, Legal Jurisprudence and Parliamentary Procedure ". Dra. Penetrante is a psychologist and founder of Children and Youth Well Technical and Advocacy Center (CYWTAC).
*********
In their unanimously approved resolution presided by its new president Hon. Roy P. Regalado of the Municipality of Bato, Catanduanes, they cited Sec. 508 . Organization (a) of R.A. 7160, otherwise known as the Local Government Code of 1991 which provided that "Vice-governors, vice mayors, Sangguniang members of barangays, municipalities, xxxx may form their leagues or federation, subject to applicable provisions of this Title and pertinent provisions of this Code".
The resolution further stated that as the presiding officers of the local sanggunian which is tasked to examine, deliberate and adopt the various plans, programs and activities of the respective municipalities, the League respectfully believed that it can provide valuable contribution and recommendation that will provide a wider perspective in pursuing responsive and goal- oriented development plans for the entire province.
The resolution resolved to humbly sought for the Provincial Development Council Development Council Chairperson Honorable Joseph C. Cu for an official representation of the Vice Mayors League of the Philippines (VMLP) Catanduanes Provincial Chapter.
As of writing, the VMLP, Catanduanes Chapter have yet to receive a favorable response from the governor. RIVER PARK: Kasabay sa isinagawang river tour guides training, enjoy na pinasyalan ng grupo ni RD Herbie Aguas ng DOT ang San Miguel River Park na siyang paboritong pasyalan ngayon sa bayan ng San Miguel (Salvador Isorena/Green Alert)