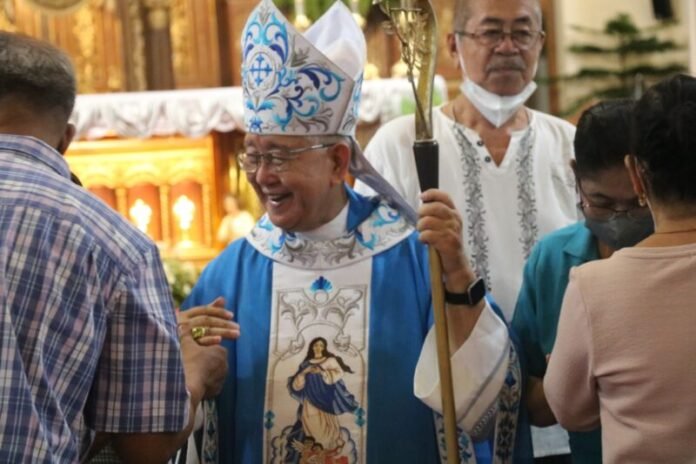 Bittersweet is how one could describe Bishop Manolo Delos Santos' Diamond birthday celebration last August 5, 2022.
Sweet, because we can stop and think that the Bishop had provided 28 years of service from to the people of Catanduanes since 1994.
According to all those close to the Delos Santos, the Bishop is incomparable when it comes to the kindness he showed and all the things he was able to accomplish as a servant of the church.
Under his supervision, many parishes and mission churches emerged in the Happy Island. Aside from this, more than 70 priests were ordained in time of his leadership.
Bishop Manolo was also instrumental in the renovation of the Virac Cathedral –a cathedral considered as one of the beautiful ones found in the Bicol Region.
He was also the inspiration behind the likes of Rev. Fr. Felbert Reyes and Rev. Fr. Randy De Quiros, as he served as a template and a father figure for all those willing to give their service to the church.
Sadly though, his birthday coincides with his retirement as a Bishop. Because of his service, kindness and humility, many were saddened by this revelation. Though they understood that his time of service had reached its end. But according to Fr. De Quiros Bishop Delos Santos will remain as the Parish Priest of the Diocese until a new Pope is elected.
This overwhelming display of love and appreciation was greatly appreciated by the Bishop who expressed his gratitude to all those present during the simple celebration.
Bishop Delo Santos plans on spending his retirement in Caramoan, Camarines Sur (his hometown) but wishes the Diocese of Virac to be his final resting place when the time comes. (via Jake Terrago)