The Technical Education and Skills Development Authority (TESDA) has achieved a significant milestone for the province to upskill and provide livelihood programs for the Catandunganons.
On Monday, March 15, TESDA inagurated the new TESDA Provincial Training Center together with the PLGU-Catanduanes and the Local Government Unit of Baras.
The 1,462.37 square meter parcel of land located at San Lorenzo, Baras, Catanduanes, was granted to TESDA by the LGU-Baras through Mayor Jose Paolo P. Teves III for the construction of the said facility.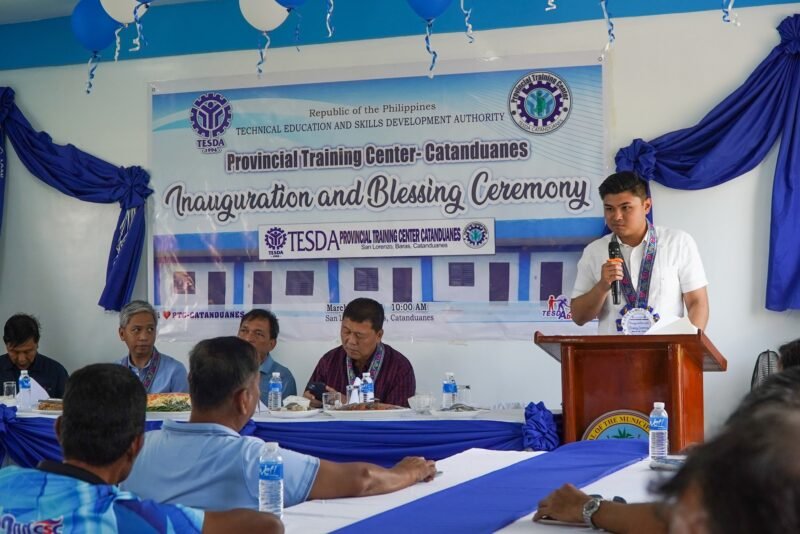 Establishment of the new PTC is also response to the Director General's directives under TESDA Order No. 612 series of 2019, to primarily provide TESDA services, quality training, to reach out and serve new and more clients and partners, and to transform and improve the lives of poor and underserved citizens.
Governor Joseph "Boboy" Cua expressed his gratitude to TESDA and the local government of Baras for their efforts in fulfillment of this project for empowering constituents to provide more opportunities for wage and employment.
Baras Municipal Mayor Paolo Teves also lauded the individuals behind TESDA Catanduanes' achievement, underlining this is the mark of the new era of skills training for the people of Catanduanes. (via PLGU Catanduanes)