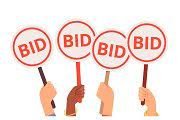 Congressman Eulogio "Leo" Rodriguez defended his decision to include the Regional Office in the bidding process concerning the projects of the Department of Public Works and Highways (DPWH). In a series of interviews during the past weeks, the Congressman revealed the various pros of his decision.
According to Atty. Sinfroso "Posoy" Sarmiento (the Spokesperson of the Congressman) a number of projects are left in development hell (a state of stagnation) because of the lengthy bidding process. Including the Regional Office will ensure that these projects will receive traction. Furthermore, the issue with slow implementations and manpower will be solved with this move as it is somewhat customary in the province where multiple projects are held by only one or two contractors.
This does not mean contractors from the province are excluded in the bidding however. As Sarmiento added that the bidding will still be open for all and will be made public under the watchful eyes of the Philgeps.
Of course, with pros, there are cons. One concern of some contractors is the possible loss of job orders for Catandungenos which according to Sarmiento will have a huge impact on the economy of the island. Furthermore, there will be additional costs coming mostly from transportation if the supplies will be transported from the region to the province.
While these are reasonable, Atty. Sarmiento begs to differ about the sincerity of these complaints as for him, the complaints mainly come from contractors who greatly benefited a whoping 35% from previous projects.
In the middle of these issues however, according to the Congressman 3 billion pesos worth of projects for Catanduanes are coming this 2023.
Catanduanes, is slowly but surely becoming an urbanized province and a is now currently a top tourist destination. These come with more projects which need to be met with haste. Whichever move can make this possible will be the best and if that means including the Regional Office, then so be it.