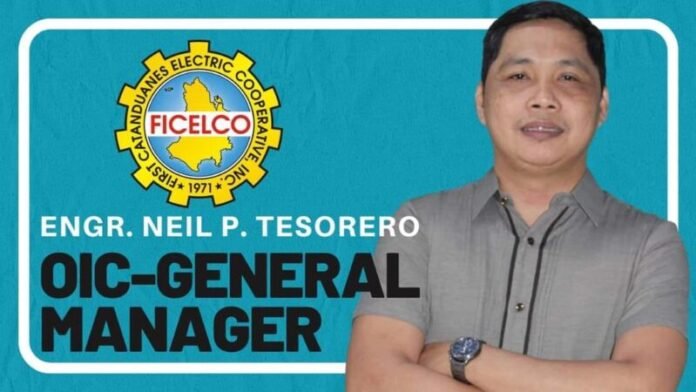 Bato, Catanduanes – Effective as of November 3, 2023, Engr. Neil P. Tesorero has assumed the role of Officer-In-Charge General Manager of the First Catanduanes Electric Cooperative, Inc. (FICELCO).
Tesorero began his journey with FICELCO in 2004 as an Engineering Aide Project Employee. He subsequently moved up the ranks, serving as a Technical Auditor (2013-2014), Corplan Supervisor (2014-2020), and eventually becoming the Corplan Manager.
He graduated with a degree in BS Civil Engineering from Catanduanes State Colleges in the year 2000 and is a registered Civil Engineer.
Engr. Tesorero was previously in charge of the Corporate Planning Department of the cooperative. He replaces Engr. Leo S. Austero, the former OIC-General Manager, who opted for retirement from our cooperative.
We wish Sir Neil the best of luck and success in his new role! | via FICELCO