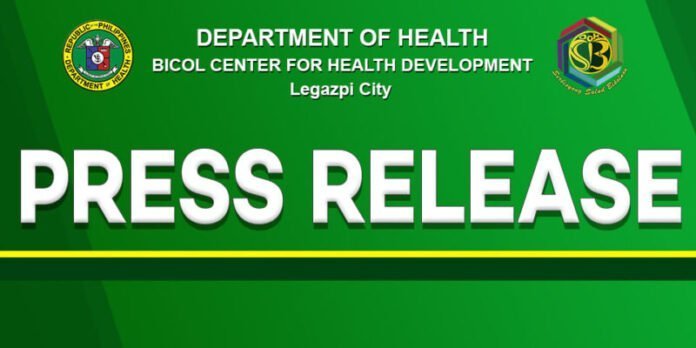 May 1, 2021 Under the COVID-19 vaccination program in the Bicol Region, AstraZeneca and Sinovac vaccines are being administered to frontline health workers in various health facilities, both government and private.
These vaccines prevent the development of severe to critical infection. The Department of Health – Bicol Center for Health Development (DOH Bicol CHD) reiterates the possibility of adverse events following vaccination.
Adverse Events Following Immunization (AEFI) are any health events that occur right after vaccination which may be related or not to the vaccinee. Such event may be minor medical occurrences which include pain, swelling and/or redness on the injected area, rashes, drowsiness, and mildness of fever, nausea, and headache. Or this may be serious medical occurrences that cause potential health risks to vaccinees which include severe allergic reactions, seizures, facial paralysis, breathing difficulties, and severe fever.
In such case, emergency rooms in vaccination sites should be accessible for any untoward medical situations that may occur. On the other hand, a vaccinee may still be infected with COVID-19 during and after the administration of the first and second dose of the vaccinee.
Behaviors such as mass gathering, physical contact, and absence of face masks and face shields contribute highly to the risk of vaccinees acquiring the disease. Vaccinees are advised to self-monitor after vaccination and continue to practice the minimum public health standards DOH Bicol CHD emphasizes the COVID-19 vaccine is safe and effective, as it has passed the Food and Drug Administration (FDA) standards.
The vaccine takes effect two weeks after completion of the two doses. The public is urged to continue following the minimum public health standards such as proper wearing of face masks and face shields, sanitation of body and surroundings, physical distancing, fact-checking, and support for FDA-approved vaccines against COVID-19.